Are You Upside Down in Your House?
Do you owe more on your home than it is worth?
Are you facing foreclosure?
The information on this page will help you learn what your options are.
Today's real estate market is a tough one. Home prices in the area have fallen, and it appears that values are going to continue their downward trend for a while. I've had calls from many homeowners over the last 12 months asking for advice on this matter,
"How can I sell my home if I owe more than what it's worth?"
A great question, and one affecting over 25% of all homeowners in El Paso County today. More and more homeowners who have been unsuccessful in getting any assistance from their lenders and/or government agencies are turning to a certified distressed property expert who specializes in helping distressed homeowners who are upside down on their equity, late on their mortgage, or are already in the foreclosure process. Below is a list of solutions to help sell your home:
Here are the alternatives:
Sell your home and pay the difference between what you sell it for and what you paid for it. (Not realistic for most owners)
Talk to your lender or the company who services your mortgage(s). See if you can work out some kind of compromise to keep your home. Ask them to lower your interest rate, see if you can make partial payments, or pay interest only, etc. (Always try this first. It never hurts to ask, they can only say no.)
Foreclosure and/or bankruptcy. (These should be your last resort)
Deed-in-lieu of foreclosure. This is where, if your lender(s) were to agree, you would turn the home over to them and walk away. As you can imagine the banks aren't thrilled with this and many won't do it. (They don't want your home, they want their money.)
Short Sale. The banks let us sell your home, and they settle for less money than what is owed on your loan(s). We have been doing this type of sale for decades, and this is a good balance for the banks and homeowners. Everyone wins!
There is a lot of good and bad information on the web concerning your options. Be mindful about what you read. Business Week calls the short sale "The New Exit Strategy". The Wall Street Journal called it a win-win for you, the lenders, and the buyer of your house.
Foreclosure is a devastating financial and emotional process for a homeowner to go through, and in many cases they do so alone, and without help of any kind. A short sale may be the answer. I understand your needs and I am ready to help!
There is hope! Please call me anytime for a private, confidential, and free phone consultation.
Ed Leyba
719-651-0085
1307 Aeroplaza Drive
Colorado Springs, CO 80916

Ed Leyba and members of his team are Certified Home Rescue Experts by the Home Rescue Institute.



The CHRE (Certified Home Rescue Expert)

designation means that an agent has received education and support from credit specialists, tax and bankruptcy attorneys, and CPA's, and is ready to assist homeowners.
Like Us, Follow Us, Have Fun with Us!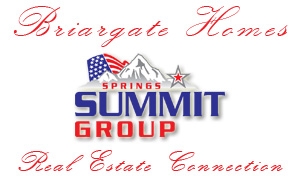 Powered by Keller Williams Partners Realty
1307 Aeroplaza Drive
Colorado Springs, Colorado 80916
719-651-0085