Increase the Value of Your Home With Landscaping
Landscaping is one home improvement that may actually appreciate over time. As the plants grow larger, they should improve their looks, which can then improve the curb appeal of your home.
There's good news for homeowners whose thumb is only a little green: It may be easier and less expensive than you think to add value to your home.
The secret? Plant more shrubs and bushes in your landscaping.
A study by
Michigan State University in 2009
(links to PDF) found that high-quality landscaping often increases a home's value by 7 to 15 percent, and in some cases, considerably more. A separate study by
Clemson University in 2003
(links to PDF, see page 4) indicated, "Trees are a factor in houses selling quicker and at higher prices. Studies show that each large front yard tree adds 1 percent to the sales price, and large specimen trees can add 10 percent or more to property values."
According to research by the
American Society of Landscape Architects
, when selling your home, you can recover from 100 to 200 percent of every dollar you invest in your landscaping.
Improving your landscaping with shrubs can save you money as well. Replacing part of your lawn with a mass planting of shrubs can reduce costs for lawn mowing and lawn care, such as the cost of fertilizer and gas. Plus, landscaping can reduce your air- conditioning costs by as much as 50 percent, according to the American Public Power Association.
Landscaping is also one home improvement that may actually appreciate over time. As the plants grow larger, they should improve their looks, which can then improve the curb appeal of your home.
Shrubs often provide colorful flowers for years, rather than just one season, making them sound long-term investments for your landscape. Many of the newest flowering shrubs available today are hardy, bloom each year without special care or pampering, and sport interesting colors such as pink or purple, which can add even more value to your landscaping.
Consider the new Lo & Behold "Blue Chip" buddleia, a miniature butterfly bush with loads of bright blue flowers. Lo & Behold "Blue Chip" bloom continuously, so you won't need to prune this plant as you do older varieties of buddleia. Like all butterfly bushes, it also attracts butterflies and hummingbirds.
Another new shrub, the Invincibelle Spirit Hydrangea, is the very first pink-flowered form of the 'Annabelle' hydrangea. Like all 'Annabelle' hydrangeas, it's superhardy, adaptable and easy to grow. It also blooms on new wood, so it will flower even after an early spring pruning, giving you pink color all season.
A close cousin to the Invincibelle Spirit is the new Incrediball Hydrangea. Some have described this hydrangea as an "'Annabelle' on steroids." Its huge, basketball-sized flowers are the biggest ever seen on a hydrangea, creating a burst of white in your landscape or garden.
For repeat color and a wonderful scent, there is the new Bloomerang Purple, a reblooming lilac. Bloomerang is the most compact, heaviest-blooming dwarf lilac ever grown. It produces a bumper crop of fragrant lavender flowers in spring and then continues to bloom again from mid-summer until frost.
Common sense says that the brighter and bigger the color of your shrubs and other ornamental woody plants, the better the chance of catching a potential homebuyer's attention. And in a difficult housing market, increased curb appeal might be the edge you need to sell your home.
All these shrubs are available at better garden centers.
Like Us, Follow Us, Have Fun with Us!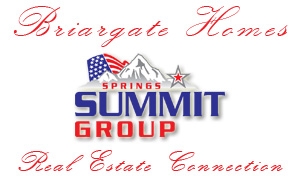 Powered by Keller Williams Partners Realty
1307 Aeroplaza Drive
Colorado Springs, Colorado 80916
719-651-0085