Add Value to Your Home with Staging
When staging a home for sale, use neutral colors in flooring, upholstery and window dressing to enhance brighter accents.
"Home staging" is increasingly popular among homeowners seeking to sell their house. Curb appeal, clutter removal and a thorough cleaning are important, but a few extra steps can dramatically improve the appeal of your home to a buyer.
1. Use Color:
Adding the right punch of color to accent walls or trim can create depth, enhance kitchen cabinets or bring a boring bathroom to life.
Find pops of color in accessories, such as throw pillows, coffee-table books and decorative canisters. The key is to experiment and not be afraid to add extras such as exciting wall art or a playful chair or an area rug. Different colors have different effects.
•
Red
is stimulating and encourages self-confidence.
•
Orange
promotes happiness and celebration.
•
Yellow
is uplifting and light-hearted.
•
Blue
is calming in softer tones, promotes clarity in deeper ones.
•
Green
is the color of nature; it feels fresh and rejuvenating.
•
Aqua
is restful while
pink
is gentle and sweet—making a great pair.
•
Purple
tones bring out a sense of compassion.
2. Less Can Be More:
Take care not to clutter spaces and aim to keep rooms inviting, comfortable and memorable. This requires appropriate-sized furnishings that allow for maximum seating without crowding. Use fewer accessories and try not to overstimulate. This makes living spaces appear much larger.
3. Focus on the Home:
Homeowners achieve better results by displaying only their most important collectible treasures in a bookcase, a see-through furniture cabinet or open shelving. The focus should be on the house, not the current homeowner's knickknacks.
4. Know the Latest Trends:
Design trends have been moving toward simple clean lines, an organic approach and a more relaxed look overall. Flat-screen TVs, laptop computers and other technology have changed the need for heavy, deep pieces.
5. Even Small Changes Reap Rewards:
Even a small decorating project can make a significant difference. Interior design gives home sellers a great opportunity to make a good first impression. Simple staging can be livable as well as sellable.
This Video From Keller Williams Has Some Great
Info About Staging Your Home For Sale
Like Us, Follow Us, Have Fun With Us!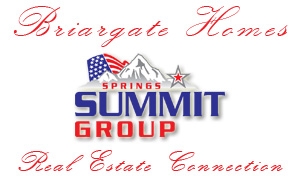 Powered by Keller Williams Partners Realty
1307 Aeroplaza Drive
Colorado Springs, Colorado 80916
719-651-0085